After the introduction of the Korea Carbon Fusion Technology Institute, the map of old Palbokdong in Jeonju Industrial Complex changed. Jeonbuk Techno Park, Korea Electronics Technology Institute, and Korea Polytechnic University have turned into a high-tech industrial complex, and more than 100 related companies such as
VINATech

,
Hyosung Jeonju Factory and Deck Carbon are expected to become new heroes.
When the Jeonju Carbon National Industrial Complex of 620,000 ㎡ in 2022 is completed, it is expected to become a totally different site compared to now. The Korea Carbon Fusion Technology Institute has established 50 research institutes by 2023 and is conducting joint research and development with domestic automobile such as Hyundai Kia and the other aircraft parts companies.
"We felt that the competitiveness of materials and components was the critical factor for the competitiveness and stability of the national industry as Japan removes South Korea from its whitelist, " he said. "The carbon industry is now a critical time to step up to a national strategic industry from a region-specific business," Bang said. "It is necessary to pursue industry-academic cooperation based on the creating the systematic infrastructure with a consistent government policy."
…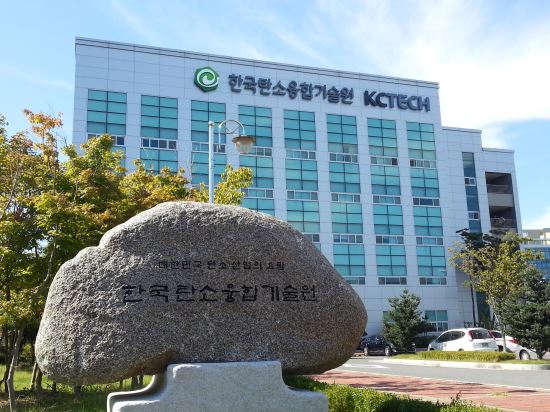 [The Korea Carbon Fusion Technology Institute in Jeonju, within 0.5 kilomemter from VINATech headquarter]
Source : KUKMIN ILBO, by Yong-Kwon, Kim
You can find the whole news article from Korea KUKMIN ILBO (July 11
th
, 2019.)  
VINATech is the leading and comprehensive provider of fuel cell solution, catalyst, support, and MEA with secured the carbon nano fiber(CNF) technology from 2002.
Fuel cell materials and solution, please contact
Carbon@vina.co.kr
VINATech, as one of well-known supercapacitor(Hy-Cap, Electric Double-Layer Capacitor) manufacturer, Neo series of Hy-Cap supercapacitor is re-invented by the very best VINATech own Research and development teams as the solution of anti-wetting technology.  
Inquiry about ultracapacitor (supercapacitor)
hycap@vina.co.kr
You've got any other questions, please feel free to reach us.