We hope that 2019 has started well for you. 2018 was a record year at VINATech which supported our major investments to ensure continued growth. 2019 has started extremely well with all of your support.  
VINATech is publishing this newsletter to thank our customers with warm-heartedness. Please subscribe to VINA Newsletters and never miss an article.  
​
※ Image : VINATech newly opened R&D CENTER  
VINATech newly opened R&D Centre
The VINATech R&D Institute and our engineers are now working closely with VINATech Production team in Jeonju from Jan 2019. Previously an hour away from the Jeonju factory and head office, and now will bring more synergy and better communications together in Jeonju, one city.
Learn More…
Radial Supercapacitor, VINATech 0.5F 2-series can replace Coin Supercapacitor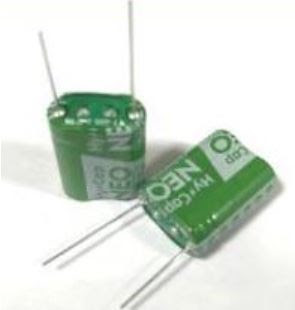 At VINATech we are seeing many Coin Supercapacitor customers realising the end of life for this very old technology. You may consider VINATech's 0.5F 2-series radial supercapacitor modules as an alternative it's our very smallest product with many benefits, we can send you notes which may help you with best supercapacitor solutions.      
VINATech International Exhibitions 2019
VINATech is participating in international exhibitions, PCIM Europe, Flash Memory Summit and European Utility Week in 2019.
See our products at the following events.
PCIM Europe 2019 
When : 07-09 May 2019
Where : Hall 7 Booth No. 135  Nüremberg German  
Flash Memory Summit 2019
When : 05-08 August 2019
Where : Santa Clara convention center, CA, United States
European Utility Week 2019
When : 12-14 November 2019
Where : Booth No. B116, Paris Expo Porte de Versailles, Paris, France  
Social Media
VINATech has engaged in more marketing activities with changes to web site improvement and promoting our NEO supercapacitor introduction. Please join our
LinkedIn
and learn more through our social media.
Subscribe VINA
YouTube
Like VINA
Facebook
Copyright © 2019 VINATech Co Ltd, All rights reserved.
You are on this email list because you have been a user of VINATech, you have written product inquiry. Please reply to us if you wish to unsubscribe.
 
Our mailing address is:
VINATech Co., Ltd,
15, Unam-ro, Deokjin-gu,
Jeonju-si, Jeollabuk-do, 54853
Korea, South